Farmington Public Schools Daily Events 10-21 through 10-23. #CardinalNation #cardstudentsareworthit

Every school throughout the state is dealing with the challenge of quarantining students during this pandemic. Here is a video with FMS students Weston Huckeba and Addie Wilmoth regarding quarantine information!
https://5il.co/mdw4
#cardstudentsareworthit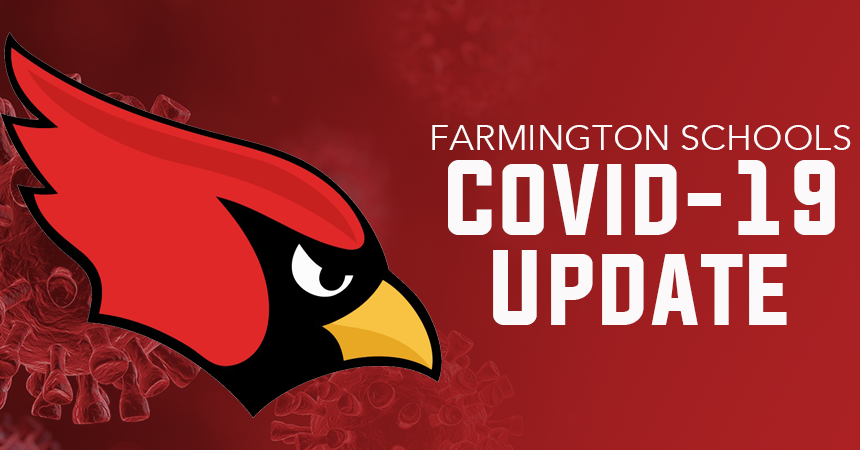 Congratulations to Lizzie Mabry for winning the junior division swine showmanship at the Arkansas State Fair last night! #cardstudentsareworthit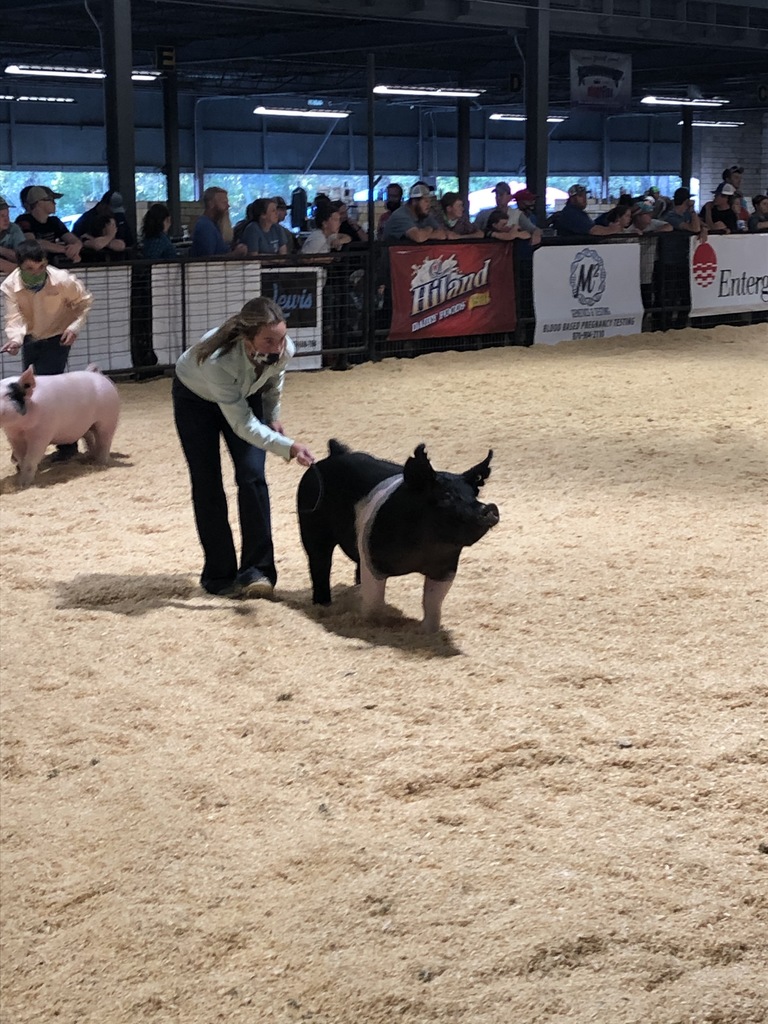 Volleyball Fans, please excuse the mistake; our volleyball team plays at Pea Ridge tonight at 6:00 in the conference tournament consolation match! Our apologies their will be no live-stream tonight. #CardinalNation #cardstudentsareworthit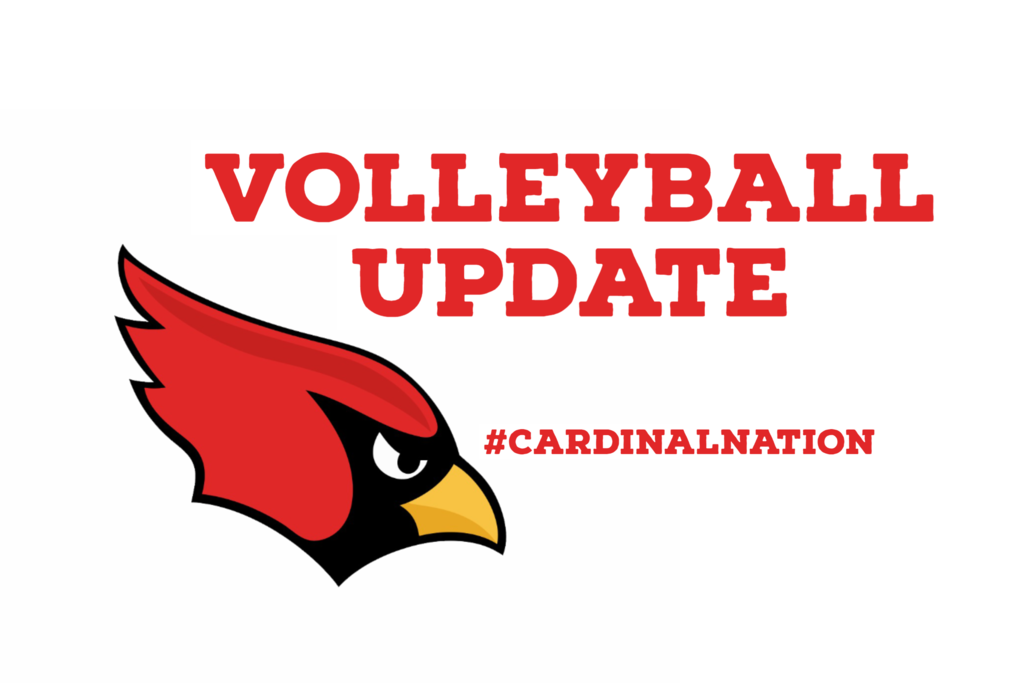 October is National Bullying Prevention Month! Let's all do our part to keep bullying out of our schools! #cardstudentsareworthit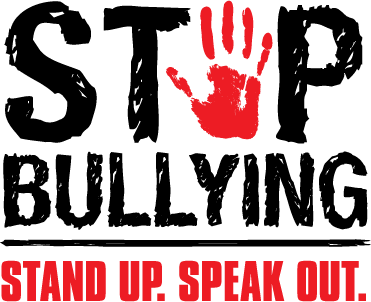 Farmington Public Schools strives to keep our students, staff, and community safe! Please click here for an important public safety announcement regarding quarantines and COVID-19 protocols.
https://5il.co/m4g4
#cardstudentsareworthit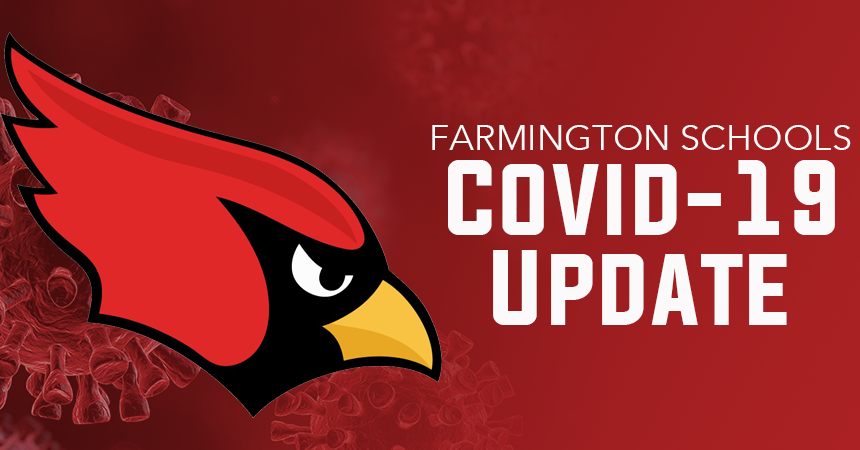 Our Sr High Volleyball Cardinals dropped the conference semi-final match to Shiloh Christian in straight sets. Play again tomorrow night at Harrison 6:00! #CardinalNation #Cardstudentsareworthit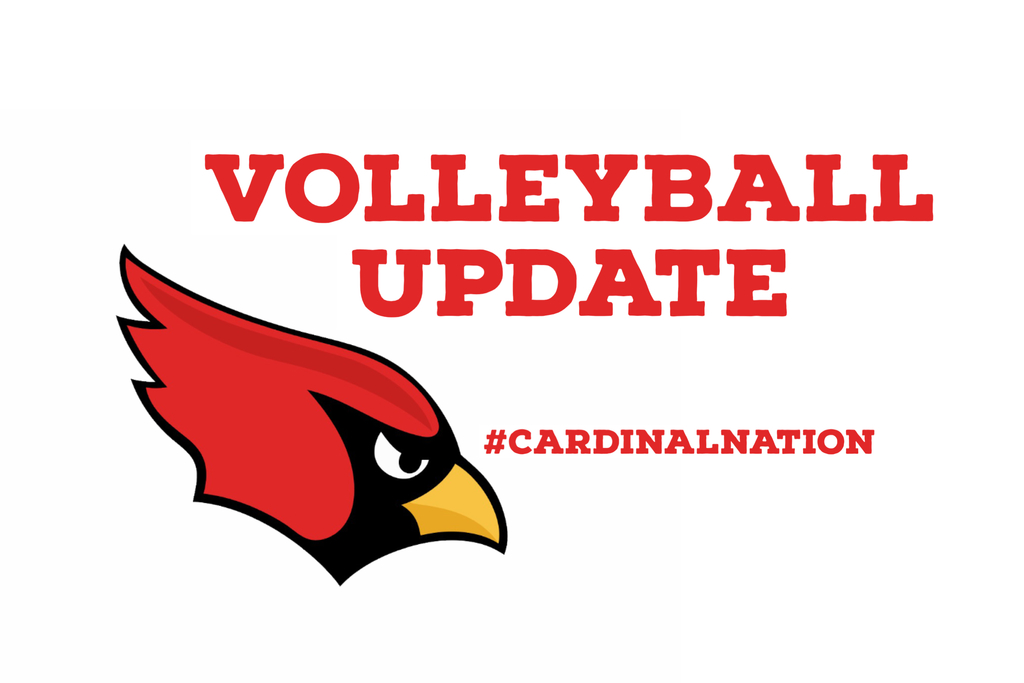 October is National Bullying Prevention Month! Let's all do our part to keep bullying out of our schools! #cardstudentsareworthit

Great first day at the Arkansas State Fair! 3rd overall Yorkshire and class 1 winner went to Shelby Earnheart! Lily Dismang was 2nd in class 2, Harlie Mabry wins class 5, and Ella Curtis is 10th in class 6! In the light weight's Abigail Wiles was 7th. #cardstudentsareworthit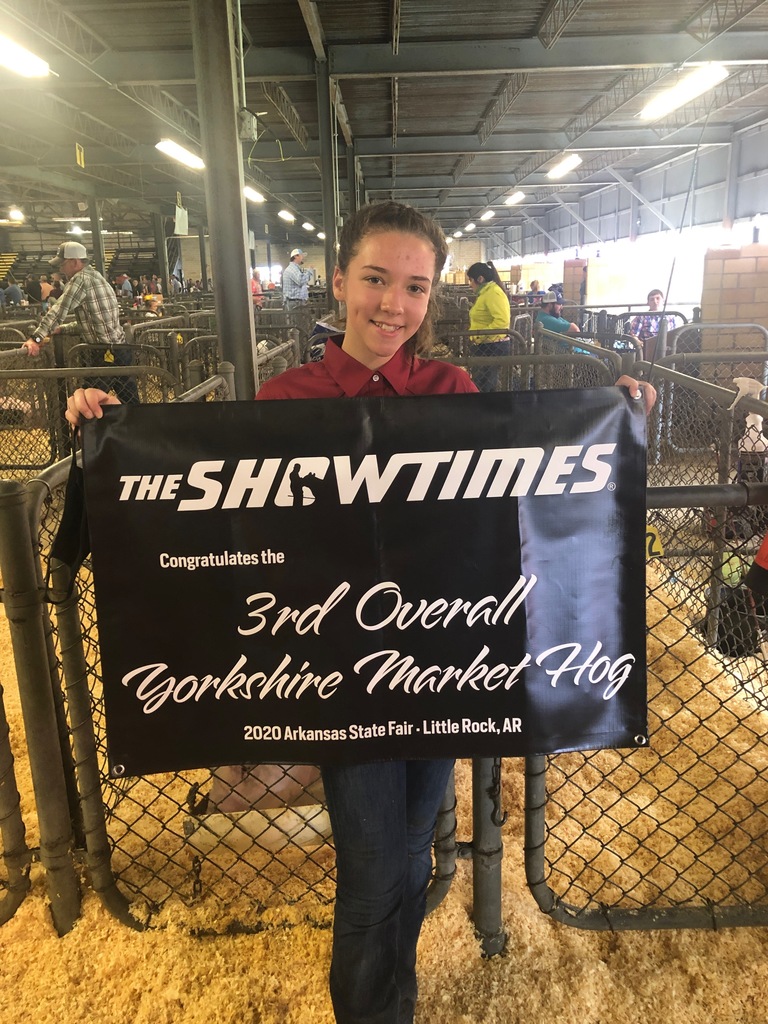 Farmington Public Schools Daily Events 10-21 through 10-23. #CardinalNation #cardstudentsareworthit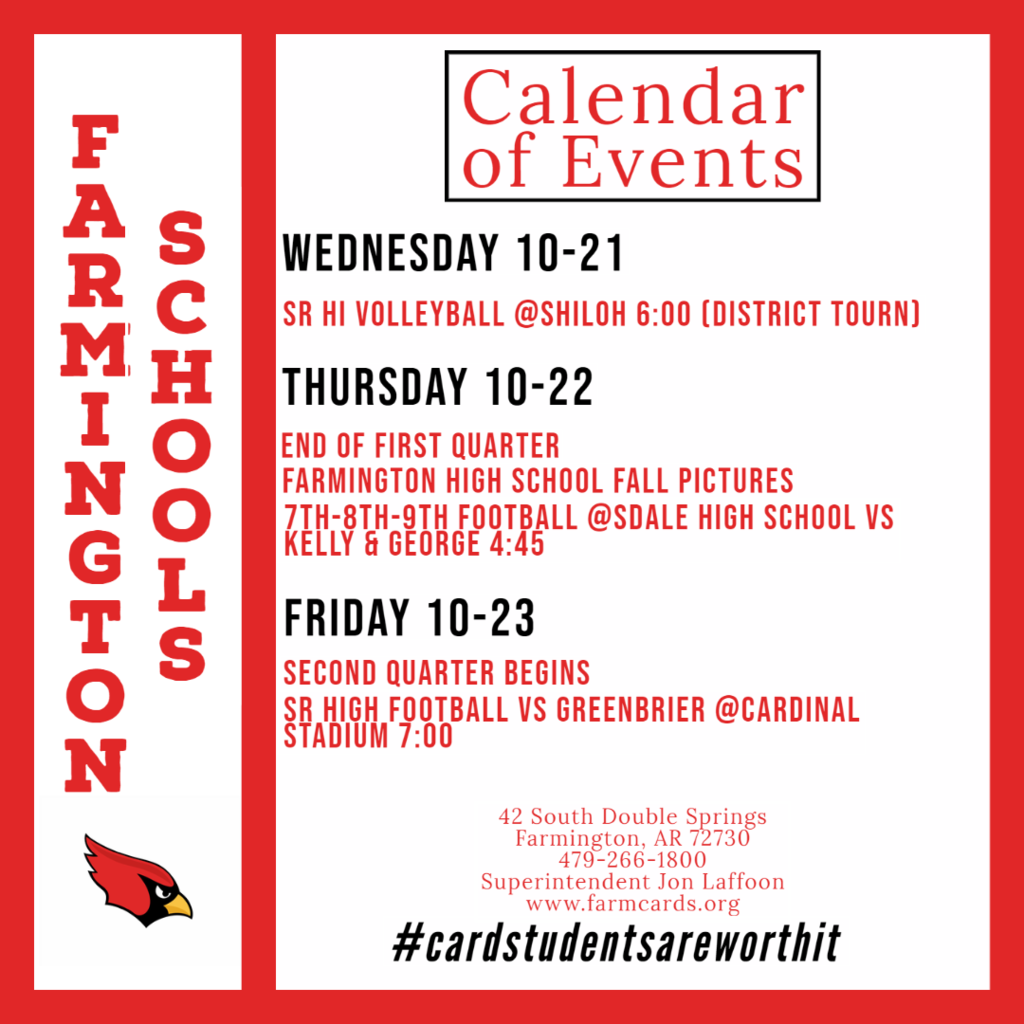 Mrs. House's Food Safety & Nutrition classes have adapted their cooking labs to follow the necessary safety protocols. Continuing student education in a safe and healthy environment is our #1 priority! #cardstudentsareworthit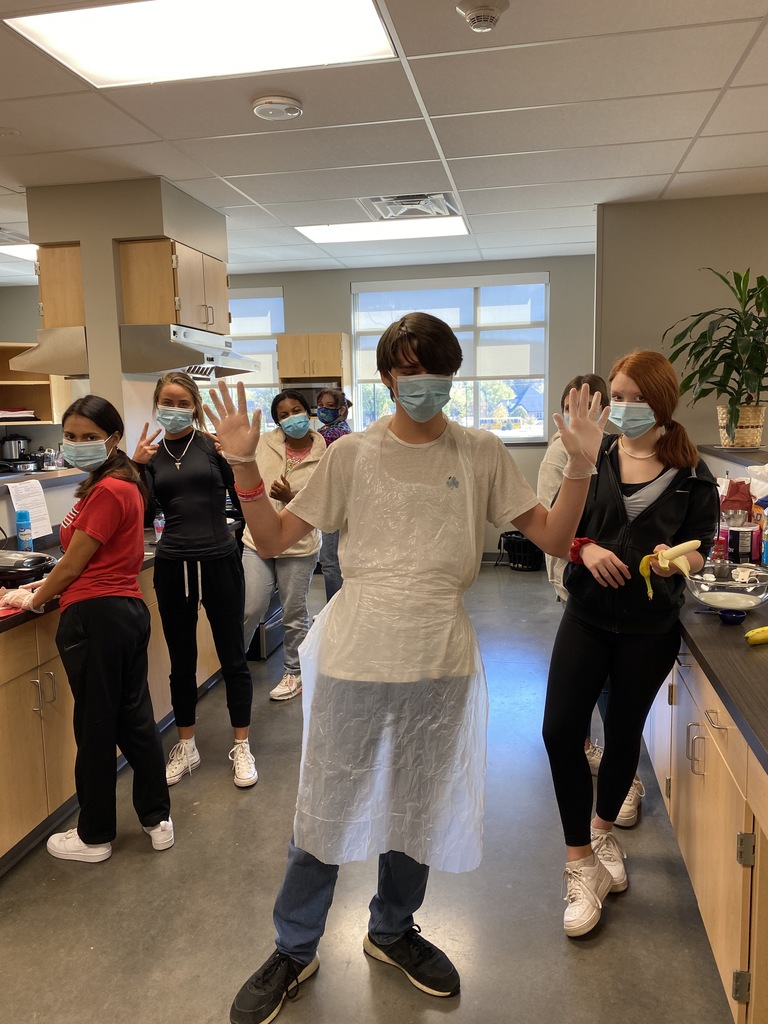 This week is National Bus Driver Appreciation Week! If you see one of our school bus drivers; tell them thanks for all their hard work and dedication to our Farmington students and community! #cardstudentsareworthit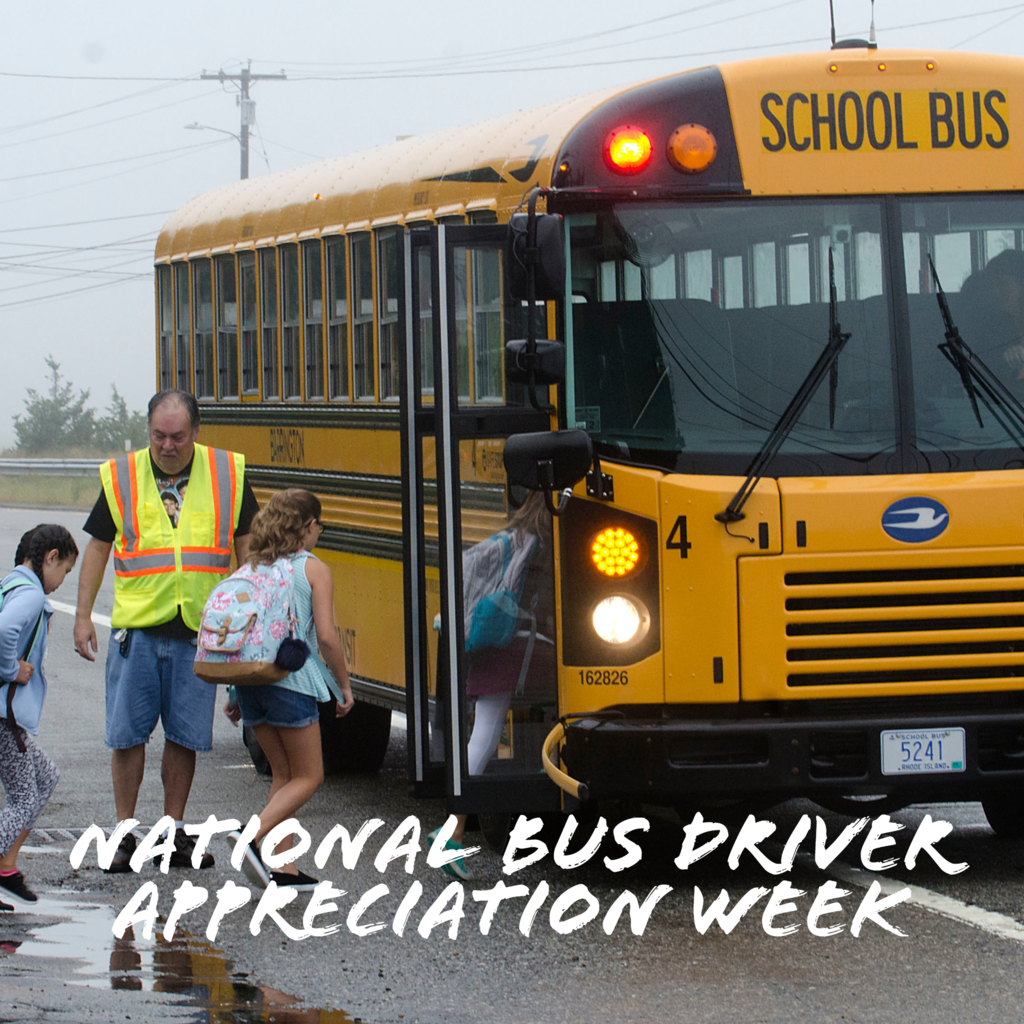 The Farmington Sr High Volleyball Team punches their ticket to the State Tournament next week in Jonesboro with a 5 set win over Berryville tonight! Congrats ladies! #CardinalNation #Cardstudentsareworthit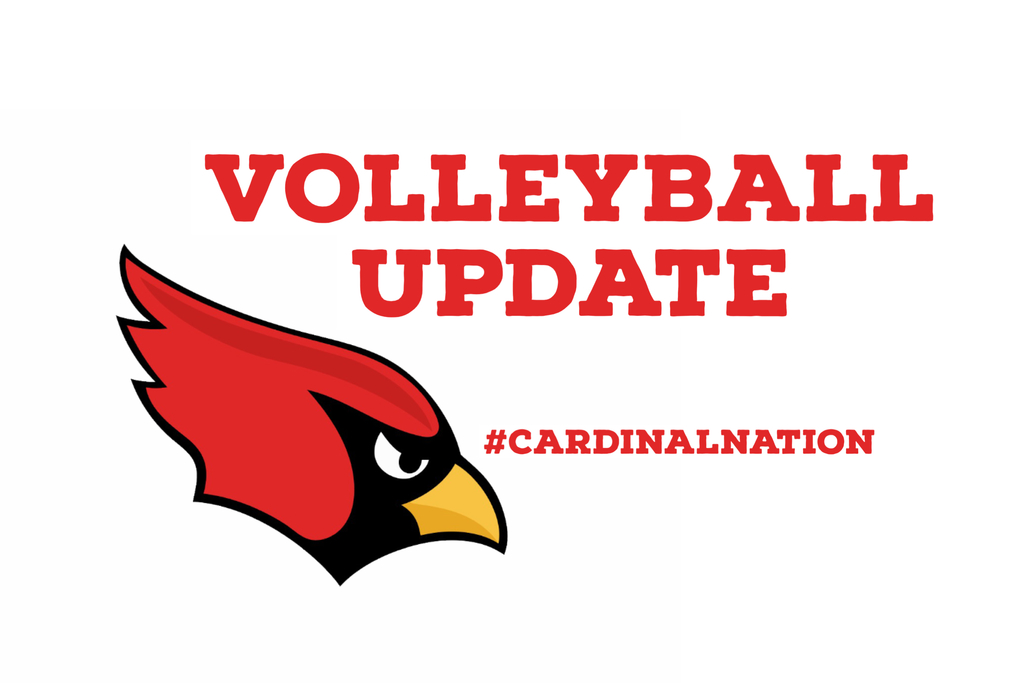 Farmington Public Schools Daily Events 10-19 & 10-20. #CardinalNation #cardstudentsareworthit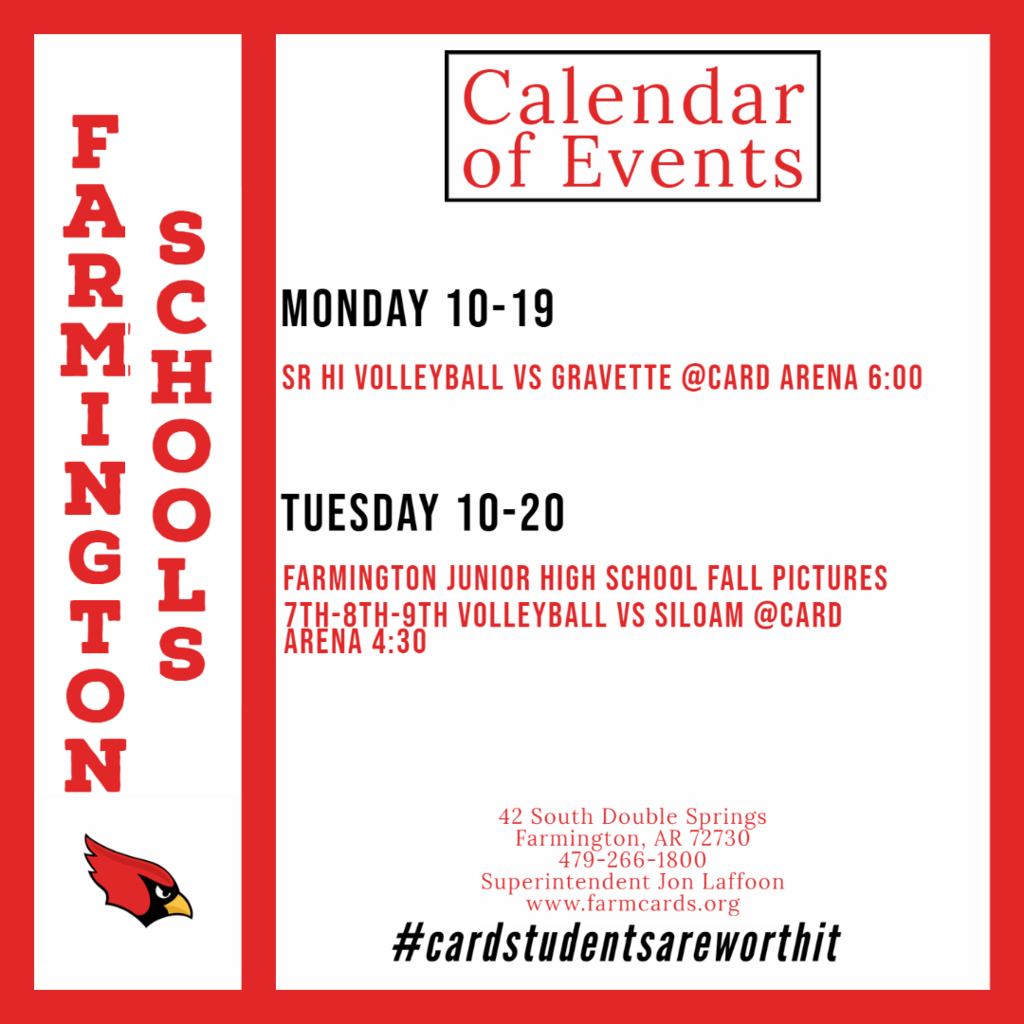 Lady Cardinals complete the sweep against Gravette 3-0! Play at Berryville tomorrow for a State Tournament bid! Good luck ladies! #CardinalNation #Cardstudentsareworthit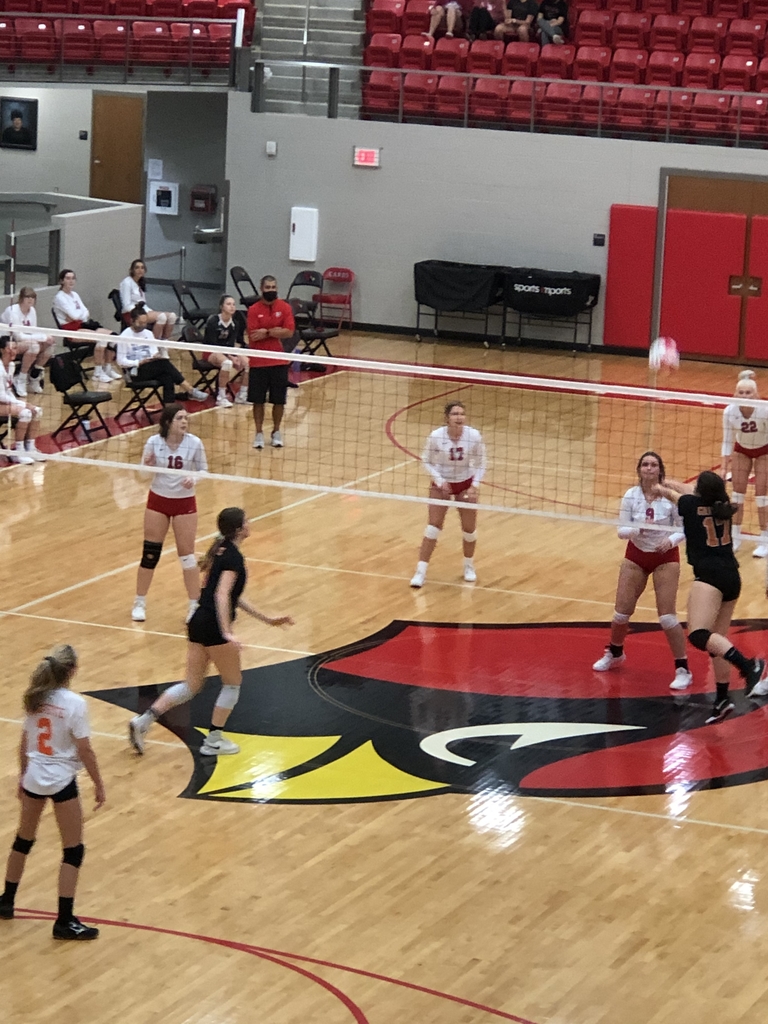 Volleyball Cardinals are up 24-12 in game 2 at Cardinal Arena tonight! #CardinalNation #Cardstudentsareworthit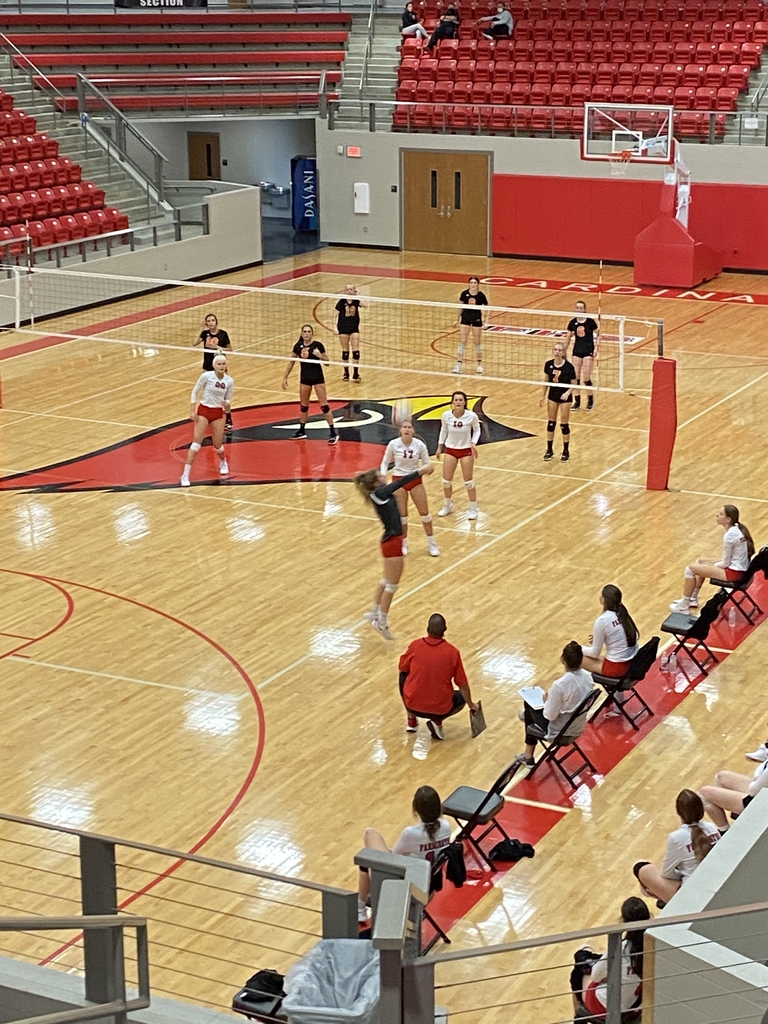 Lady Cardinals take the first set from Gravette 25-19! #CardinalNation #Cardstudentsareworthit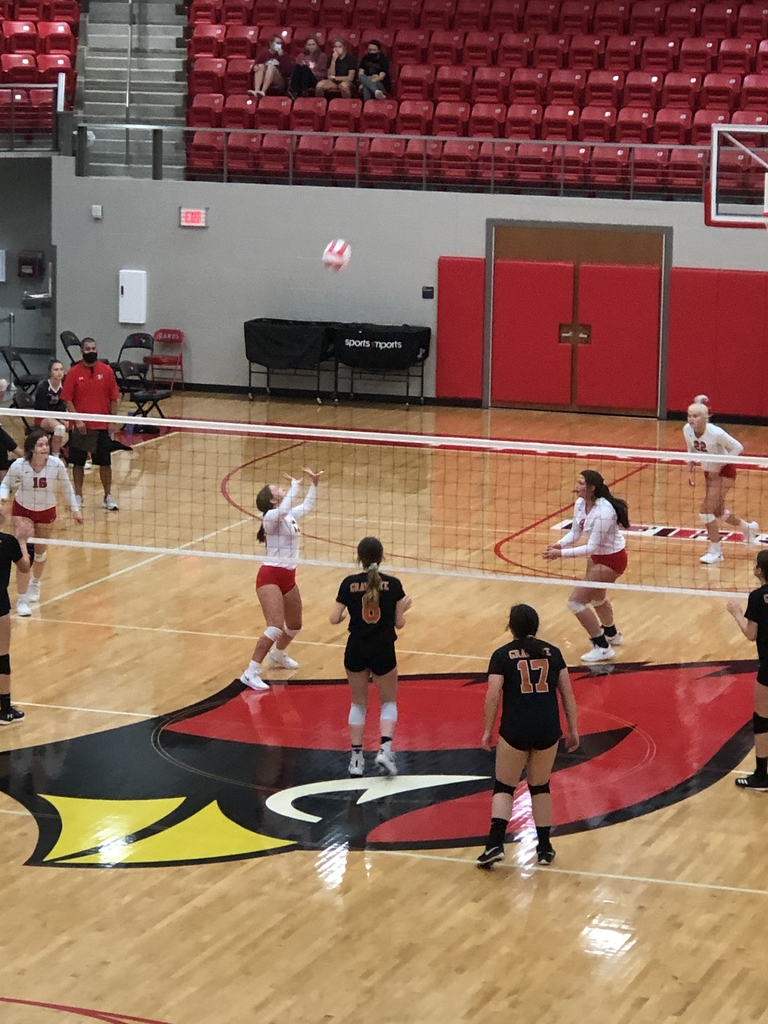 Farmington Sr Hi Volleyball Cardinals preparing to take on Gravette at Cardinal Arena tonight in the first round of the district tournament! #CardinalNation #Cardstudentsareworthit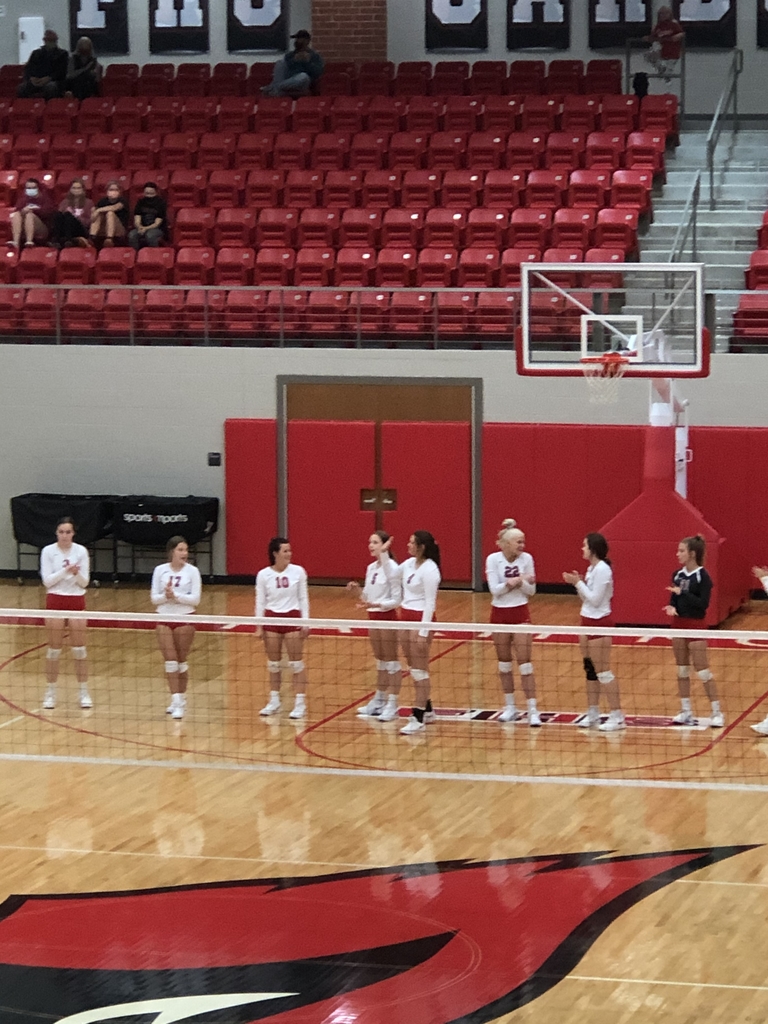 October is National Principal Appreciation Month! We would like to thank Mr. Purifoy for all that he does for our students at Farmington High School! #cardstudentsareworthit