Great night in Little Rock celebrating our All-Arkansas Preps athletes! #ESED #CardinalNation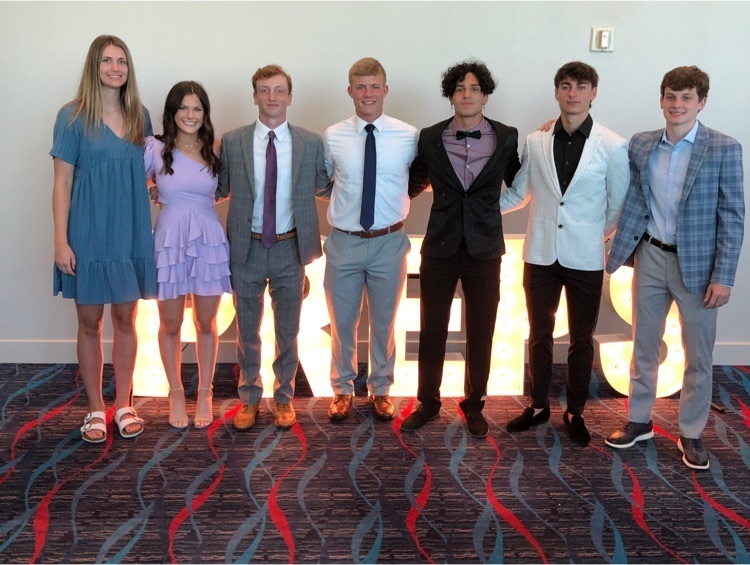 Congrats to our 2021-2022 Arkansas Democrat Gazette All-Arkansas Preps Athletes. Farmington has an unprecedented 9 athletes chosen this year! They will be honored at a ceremony in Little Rock this Saturday night! #ESED #CardinalNation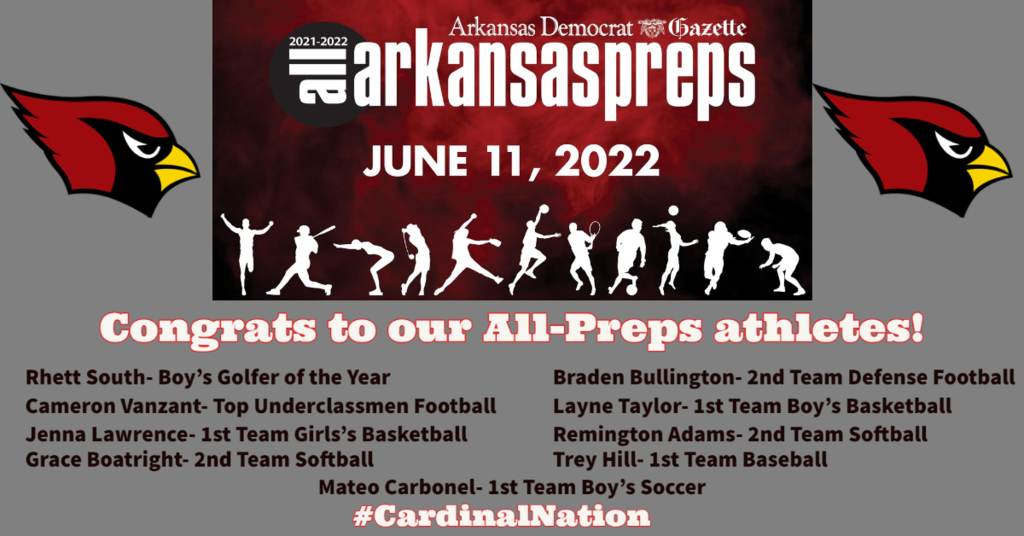 Farmington High students Lindsey Scogin, Megan Parrish, Raylee Kegans, and Zoe Nix attended Arkansas Girls State at Harding University this past week! They enjoyed learning about local government, running for office, and building lifelong friendships. #ESED#cardstudentsareworthit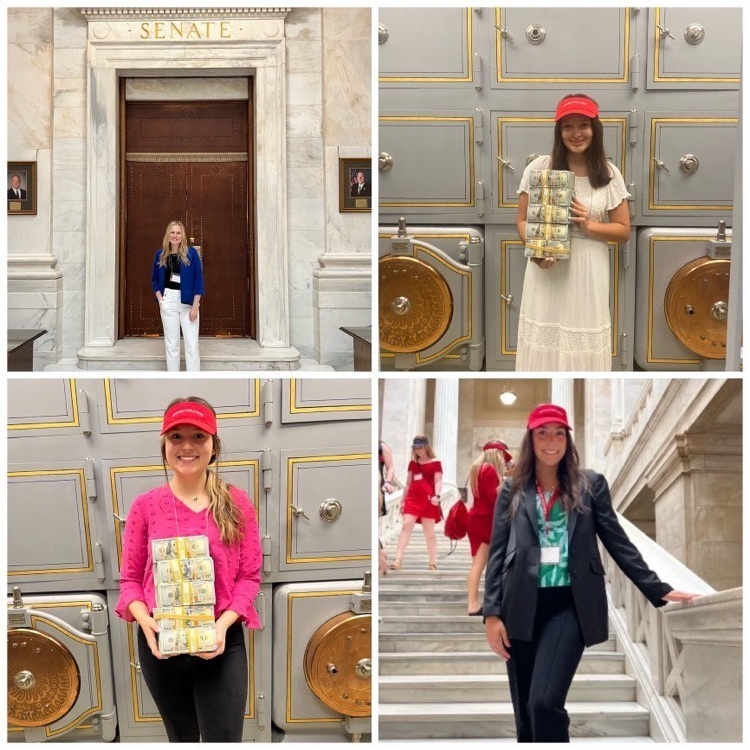 Landyn Faught, Luke Flanagan, Wyatt Fournier, Landon Gadberry, and Scout Morrison were Farmington delegates at Arkansas Boys State this week. They learned leadership skills, studied local government, ran for offices, and participated in a mock legislative session at the State Capital. They are pictured with Farmington alumni Craig DePew, who is a Boys State staff member and Arkansas Boys State Hall of Fame member. #ESED #cardstudentsareworthit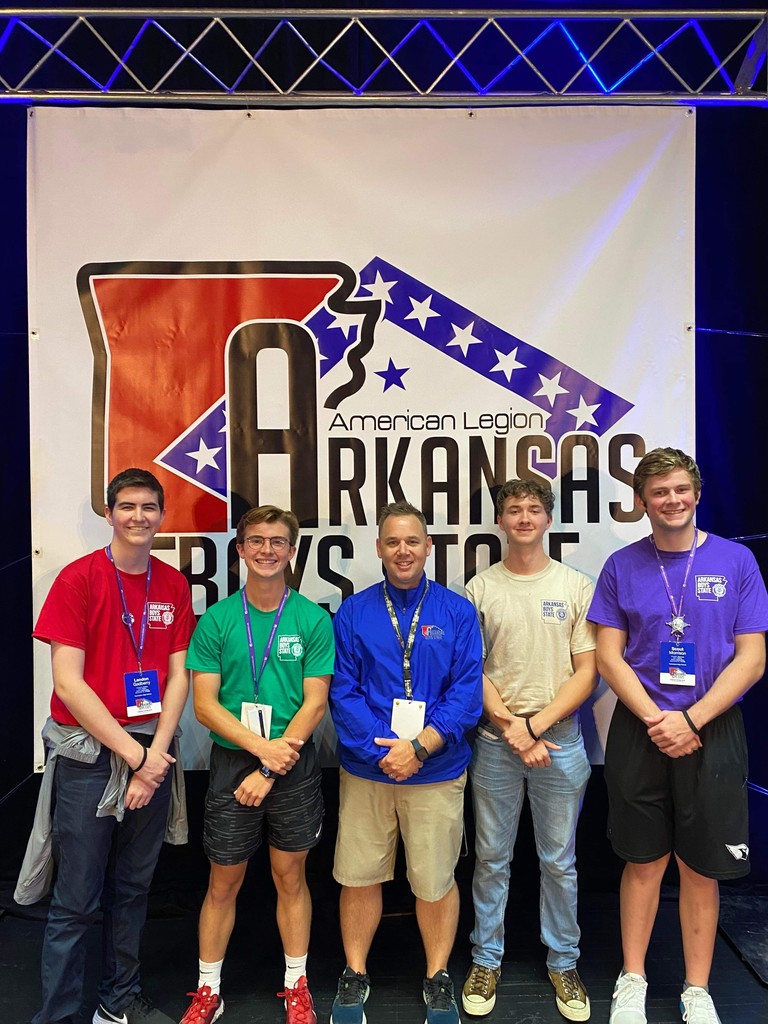 If you purchased bacon from the booster club soccer state title ring fundraiser they are doing a drive-thru pick up at the football concession stand Friday night between 5:00PM and 6:00PM. #ESED #CardinalNation

If you plan on showing animals at the Arkansas Youth Expo or the Arkansas State Fair and need nomination kits, please email Mr. Sallee (
csallee@farmcards.org
) or Mr. Mabry (
jmabry@farmcards.org
) as soon as possible. #ESED #cardstudentsareworthit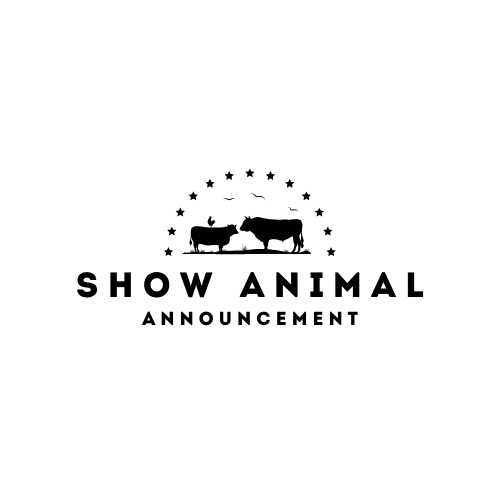 Our Cloud 9 Nutrition Teacher Spotlight for this month at Farmington High School is Mrs. Jennifer Dinsmore! Thank you for your hard work and dedication at Farmington School District! #ESED #Cardstudentsareworthit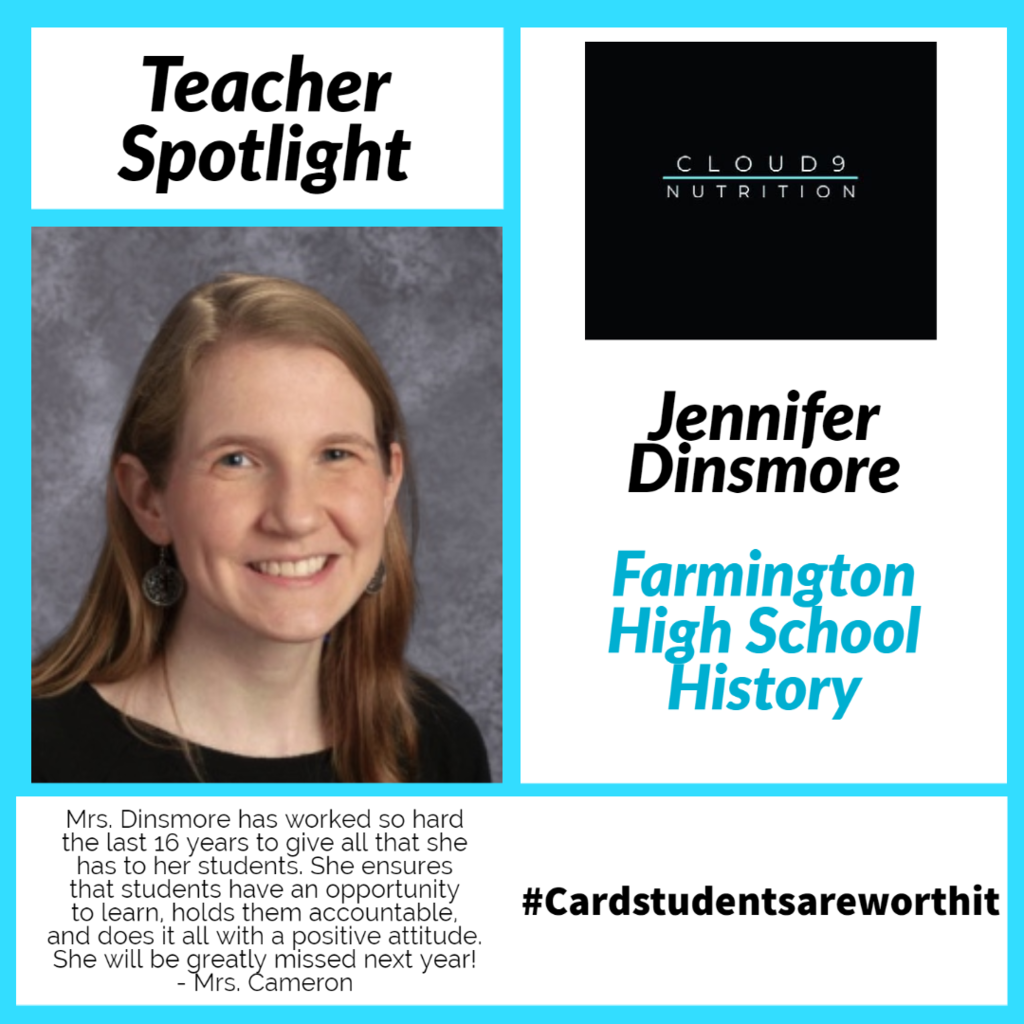 Congratulations to FACS teacher Pam House on her retirement from Farmington Schools! She has been an integral part in the education & growth of our students for many years. Thank you for your service to our school and community, Mrs. House! #ESED #cardstudentsareworthit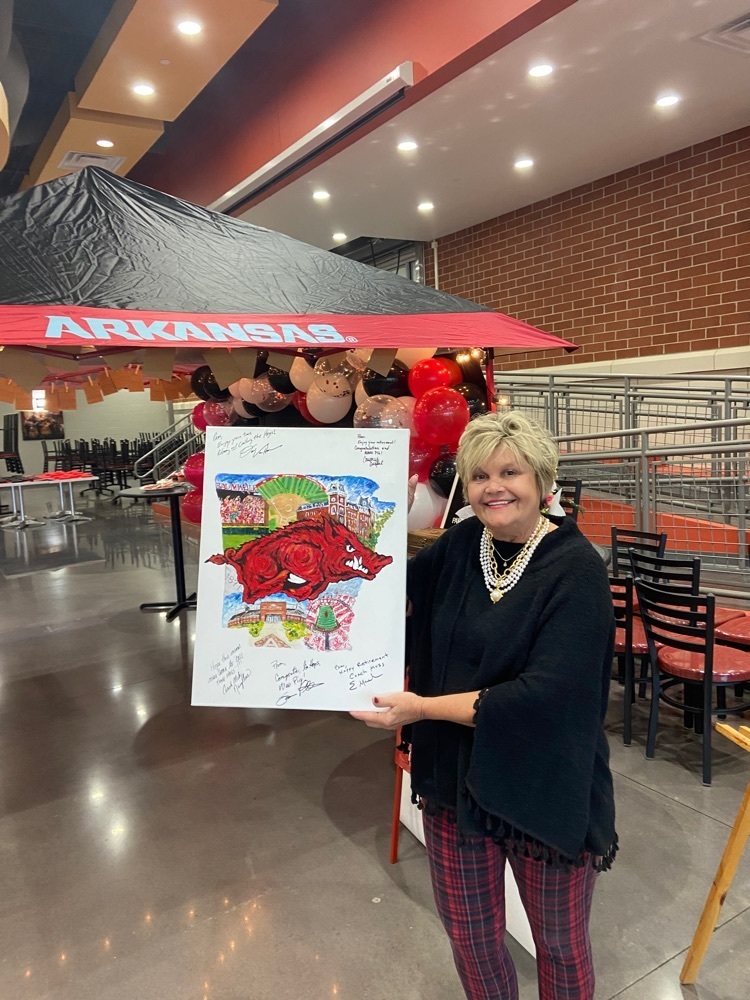 Our FHS and FJHS CTE programs have had a successful year! The staff and students have worked extremely hard resulting in students obtaining 451 certificates of completion for Microsoft Office software! They also had 48 students complete the MOS certification program! Congrats!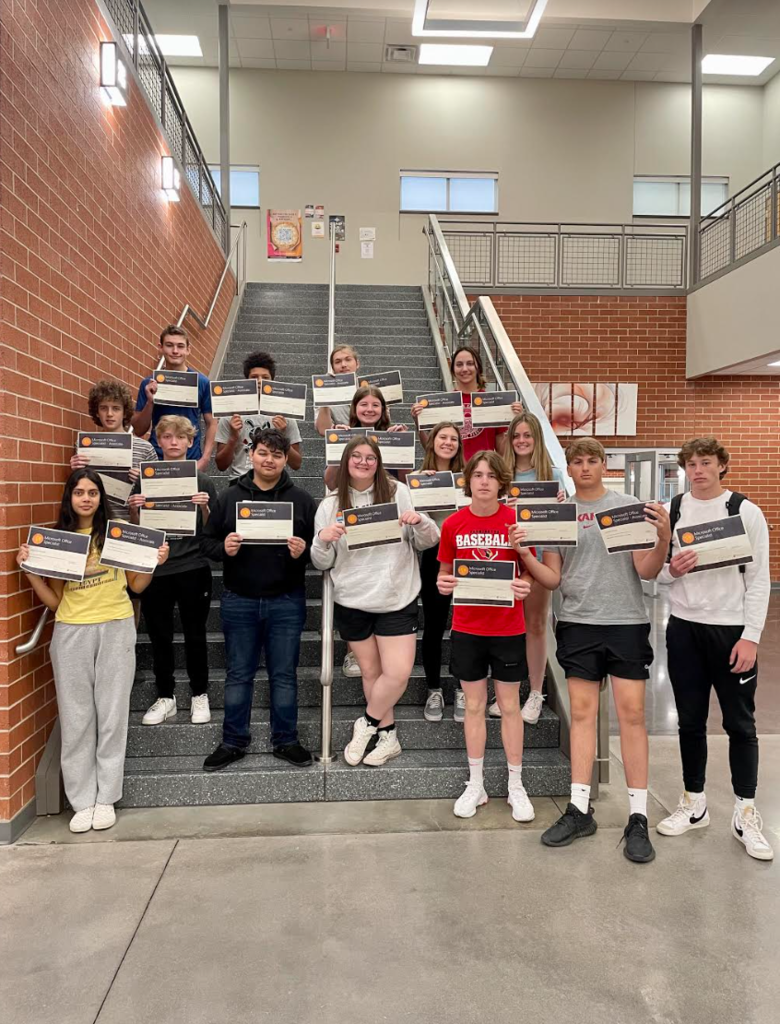 Our Simple Simon's Pizza Cardinal of the Month at Farmington High School is 11th grader Landon Gadberry! #EveryStudentEveryDay #Cardstudentsareworthit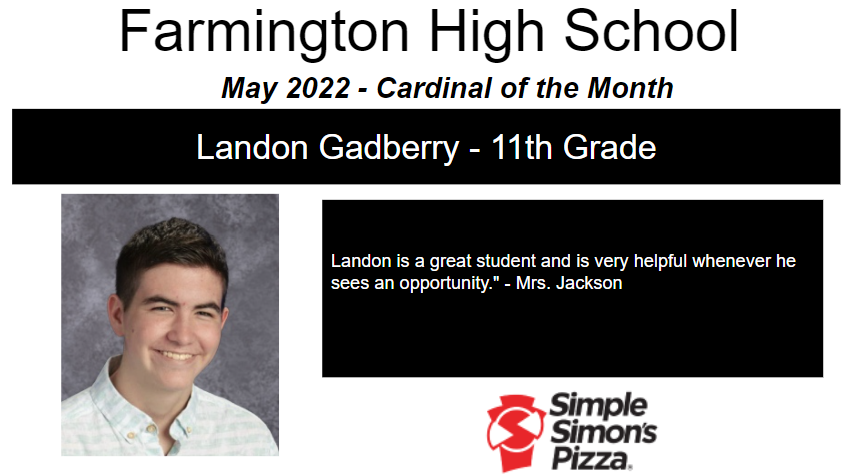 FJHS & FHS Agriculture students held a showcase during last night's School Board Meeting to highlight their achievements. School Board members, Farmington Administration, teachers, & community members were able to see the passion & dedication our Agri students have put into the FFA program! #ESED #cardstudentsareworthit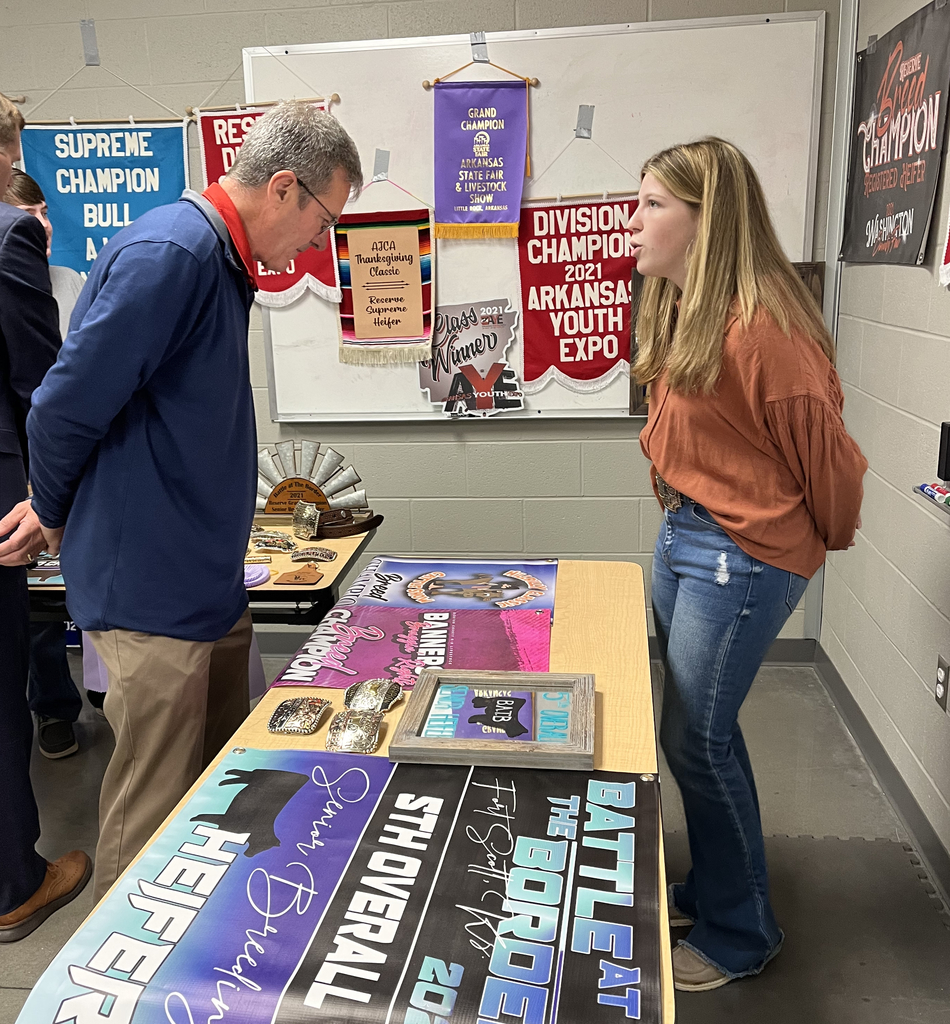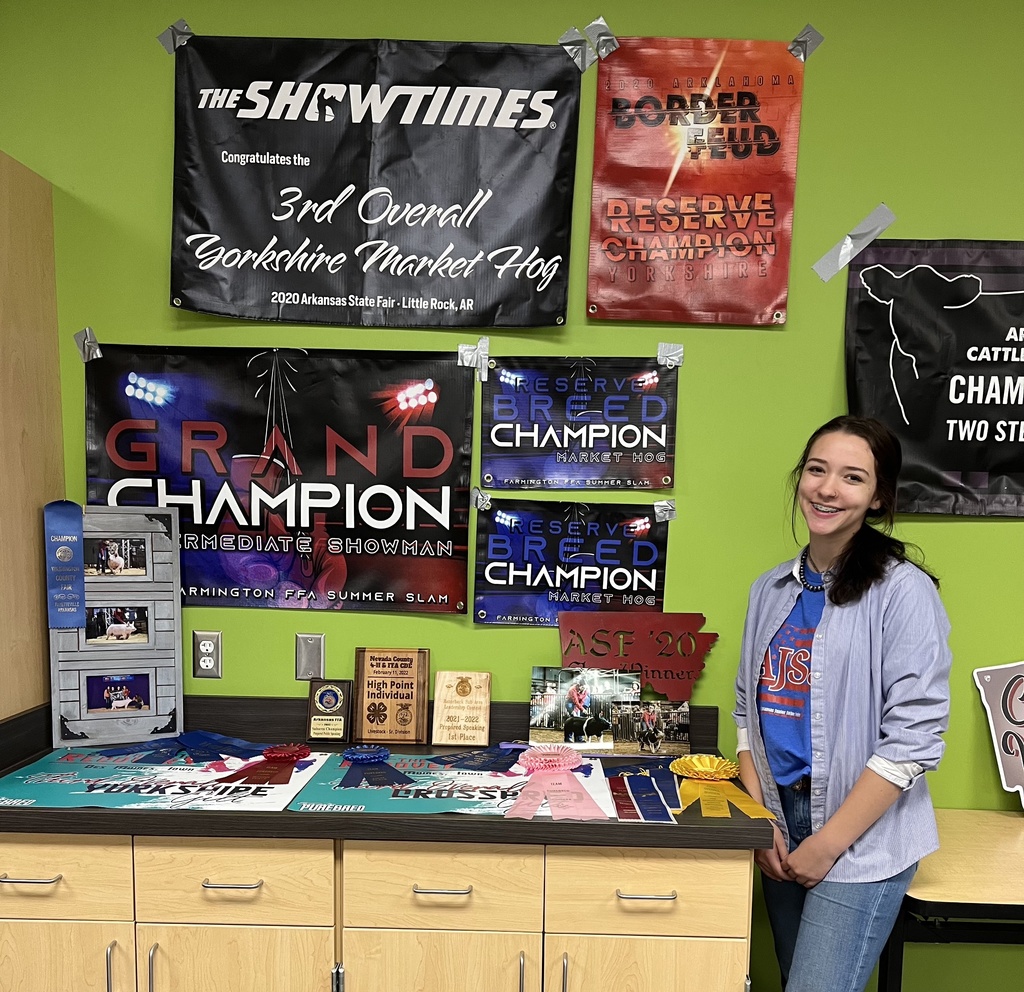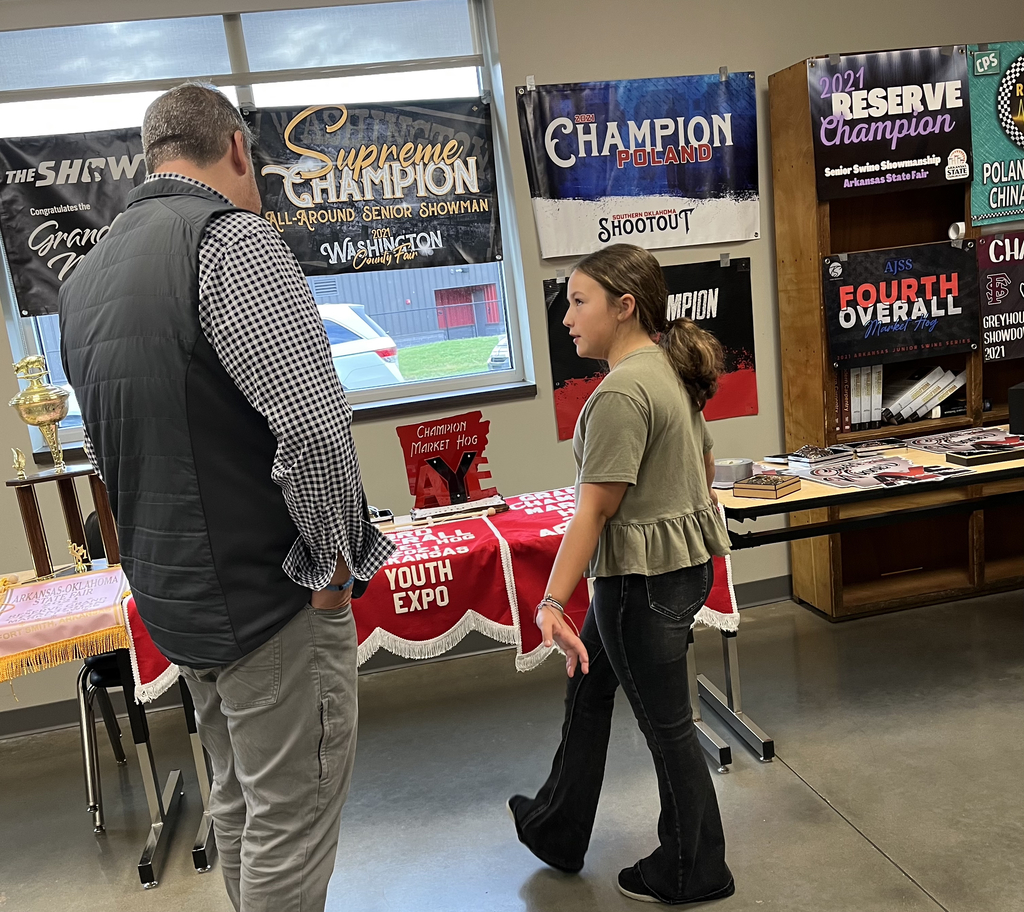 With a 4-3 win over Clarksville today, the Farmington Cardinal Boys Soccer team will come home as 4A State Champions!! Congratulations to the team, the coaches, the parents, and all our soccer fans on this historical day! GO CARDS! #ESED #cardstudentsareworthit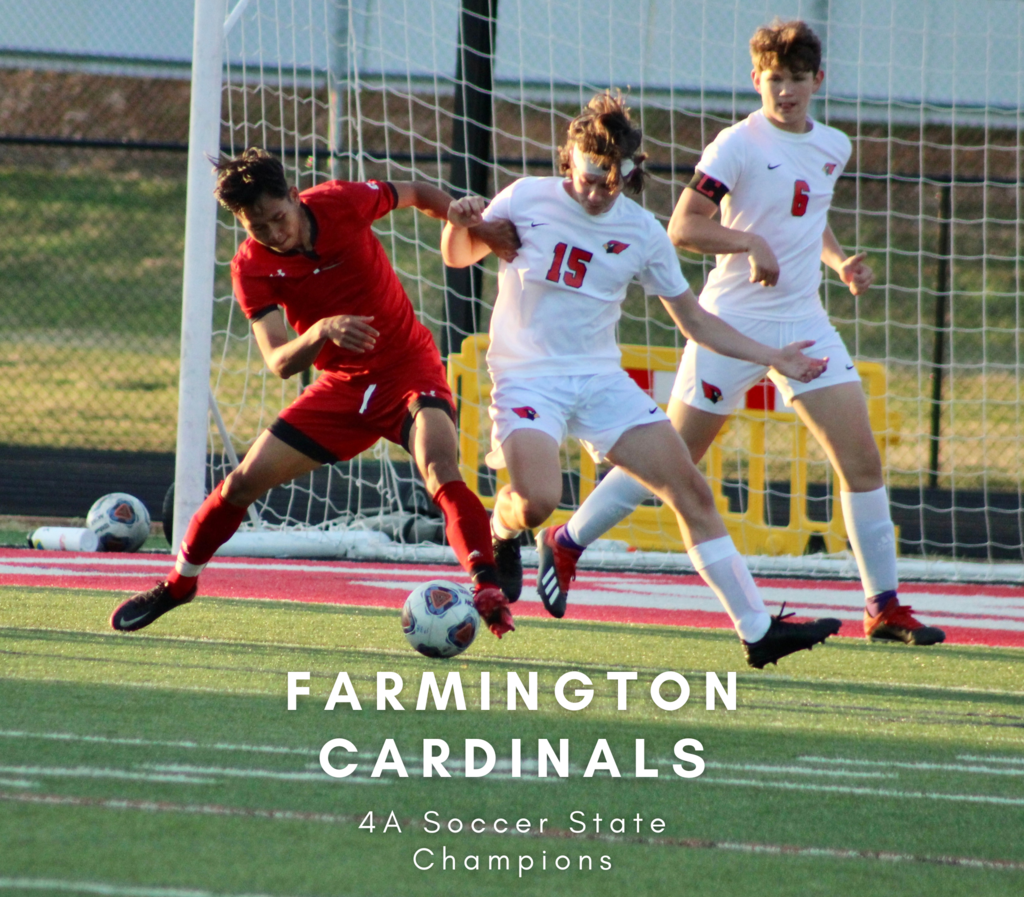 If you are attending tomorrow's state championship soccer match the address is 1800 Benton Parkway, Benton, AR 72015. Remember ticket sales are online only at
https://gofan.co/app/school/AAA
and they are $7 a piece for ages 5 and up. Here is a parking diagram for reference. #ESED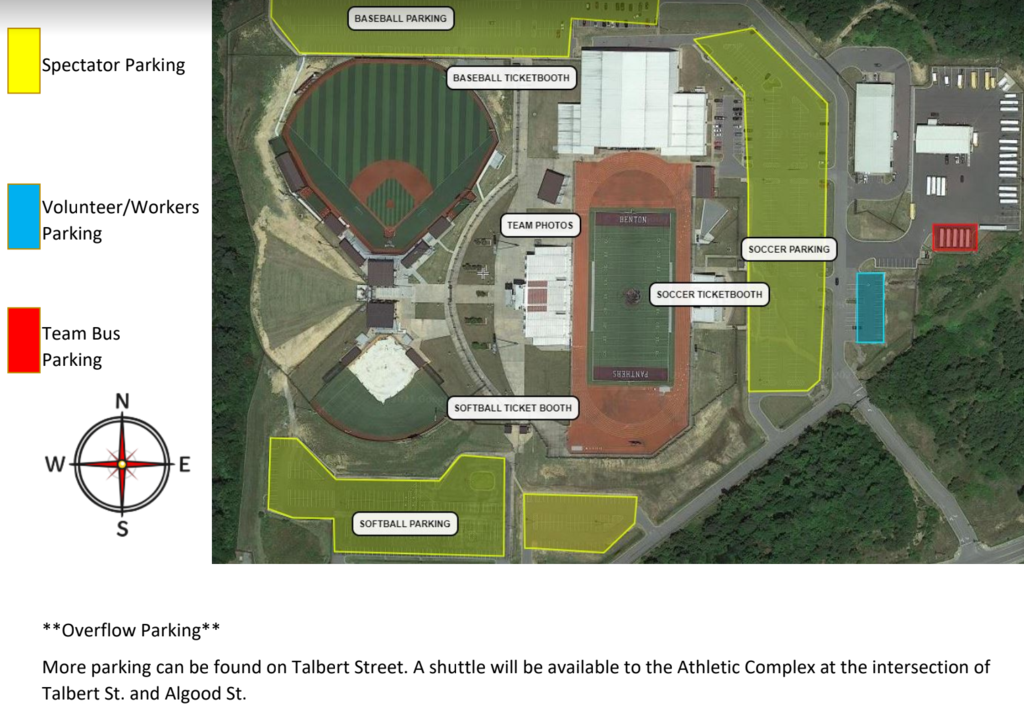 The Farmington community is hosting a send off for the Boys Soccer team tomorrow, May 20th. It will start at the high school around 1:15PM and go down Southwinds Dr. Parents and community members are asked to line up along the route to cheer the team onto State! The team will also be going to both elementary schools. Pop Williams at 12:00PM and Folsom shortly after, around 12:30pm.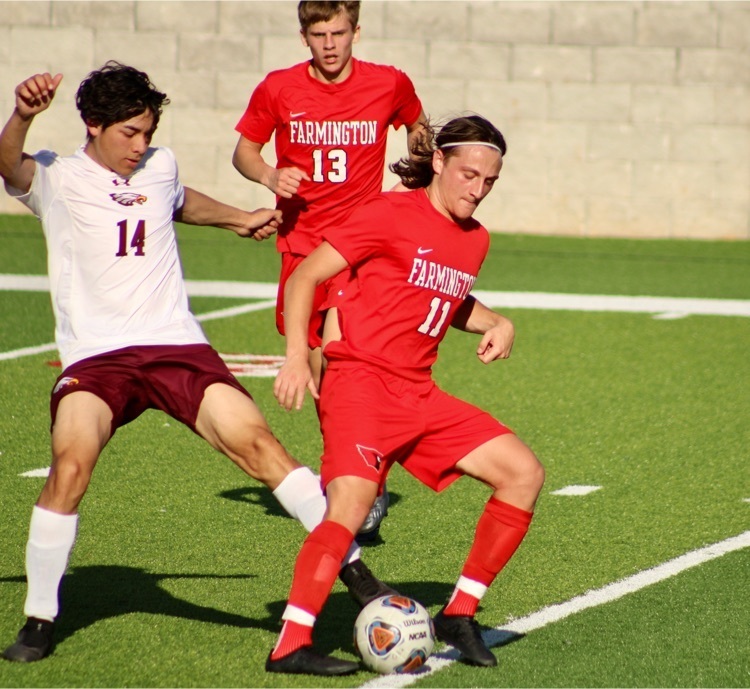 Junior Lindsey Scogin received the nationally acclaimed Ambassador Award from the United Nations Association in recognition of her 195 community service hours completed this past school year. Lindsey has received several national awards and completed more than 350 service hours during her high school career. We are very proud of you, Lindsey! #ESED #cardstudentsareworthit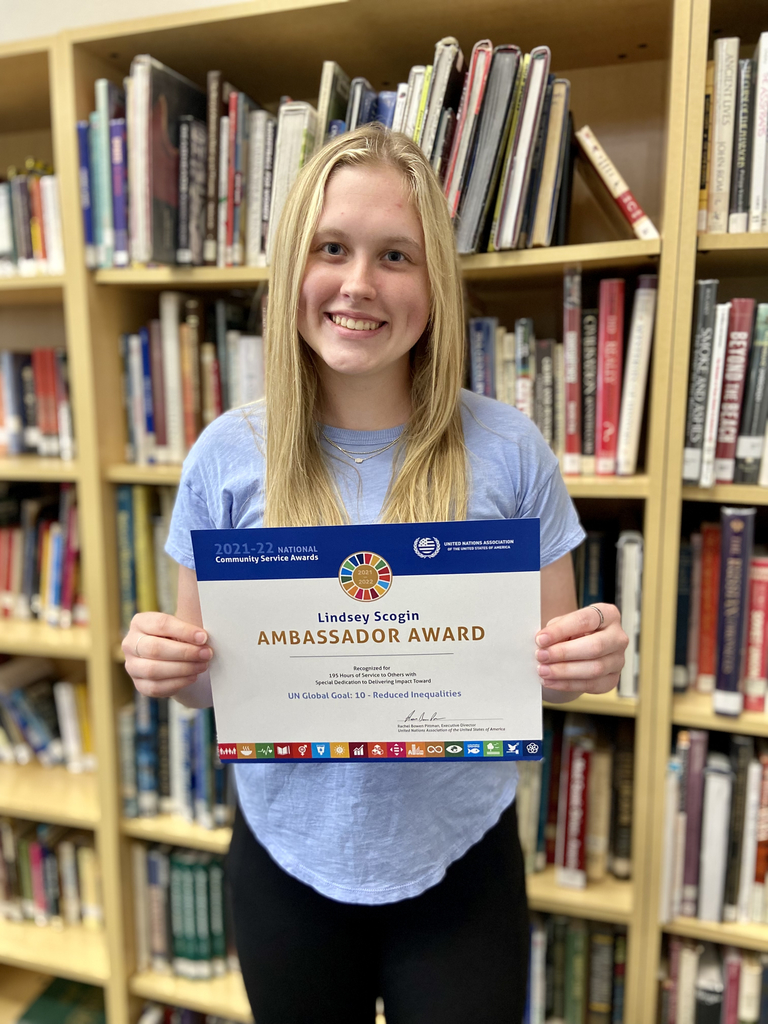 Reminder to get your tickets for the 4A Boys Soccer State Championship this Saturday at 10AM! Tickets can only be bought online at bit.ly/FHSsoccer. We'll see you at the Benton Athletic Complex to cheer on the Cardinals! #ESED #cardstudentsareworthit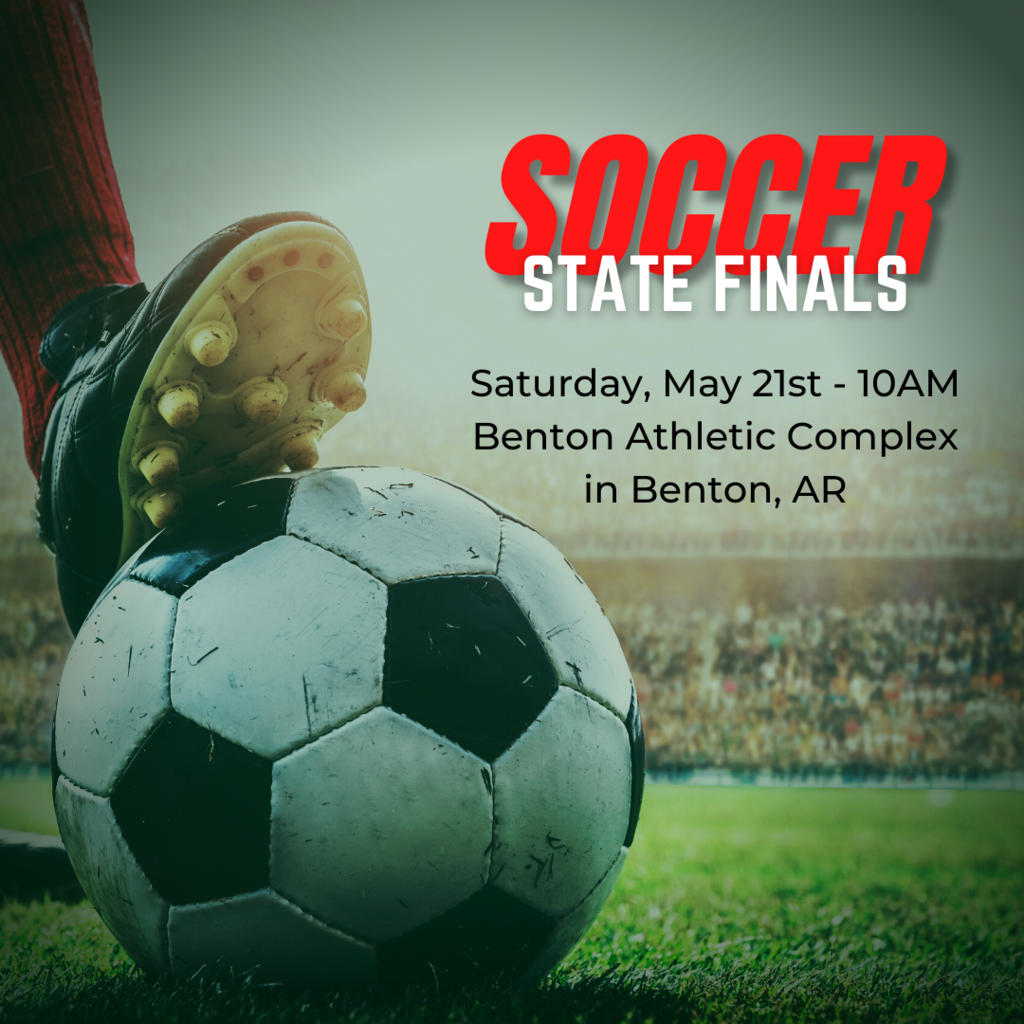 Reminder: FHS semester finals begin this Friday, May 20th. Good luck, students! #ESED #cardstudentsareworthit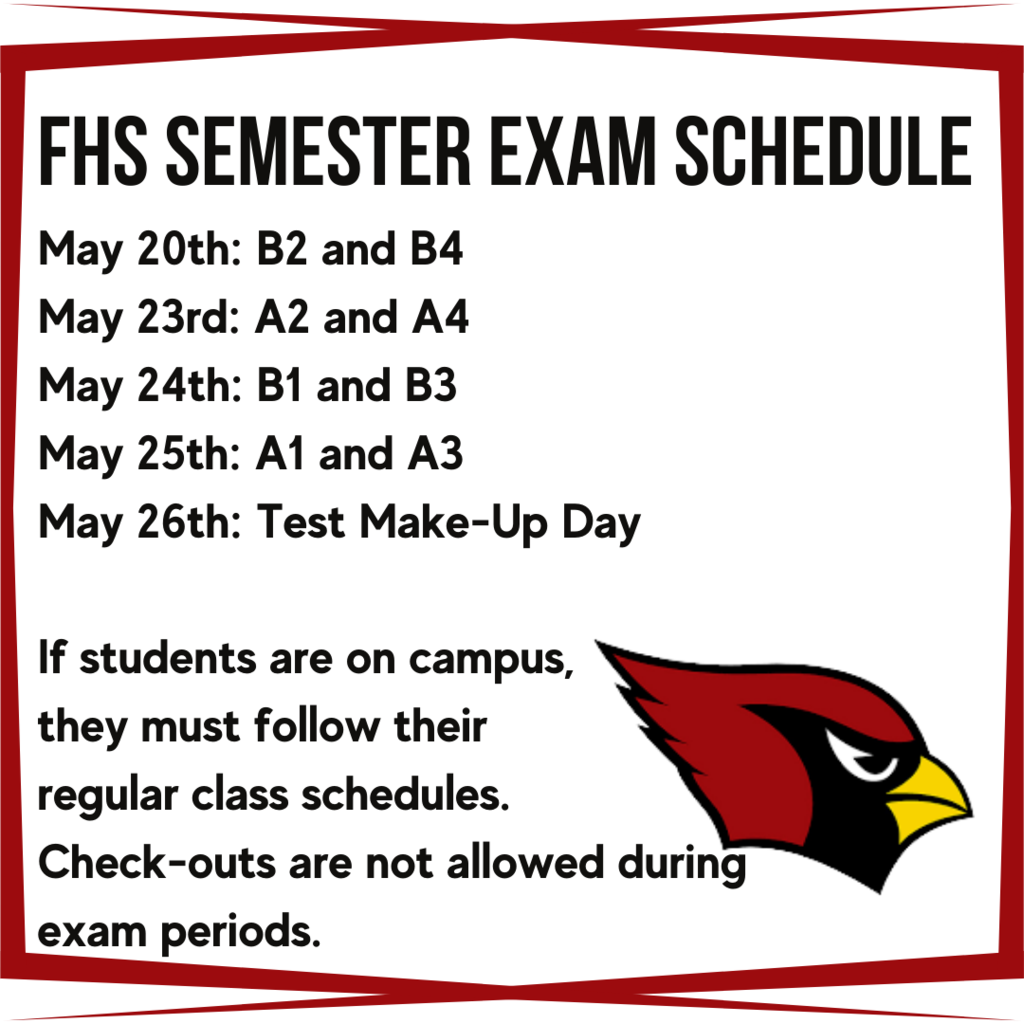 Congratulations to the Class of 2022 on their graduation from Farmington High School! Go luck in all you do, Cardinals! Thank you to families, friends, and community members who attended Graduation last night to celebrate our students' achievements! #ESED #cardstudentsareworthit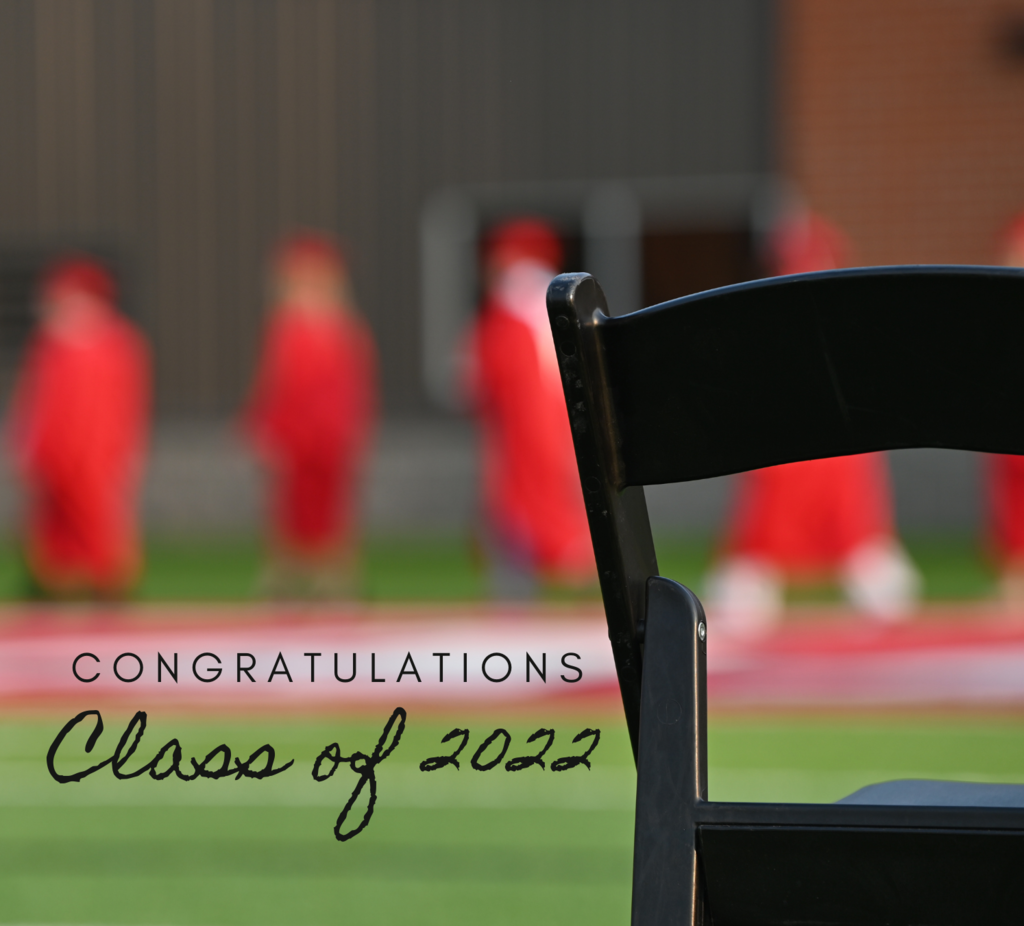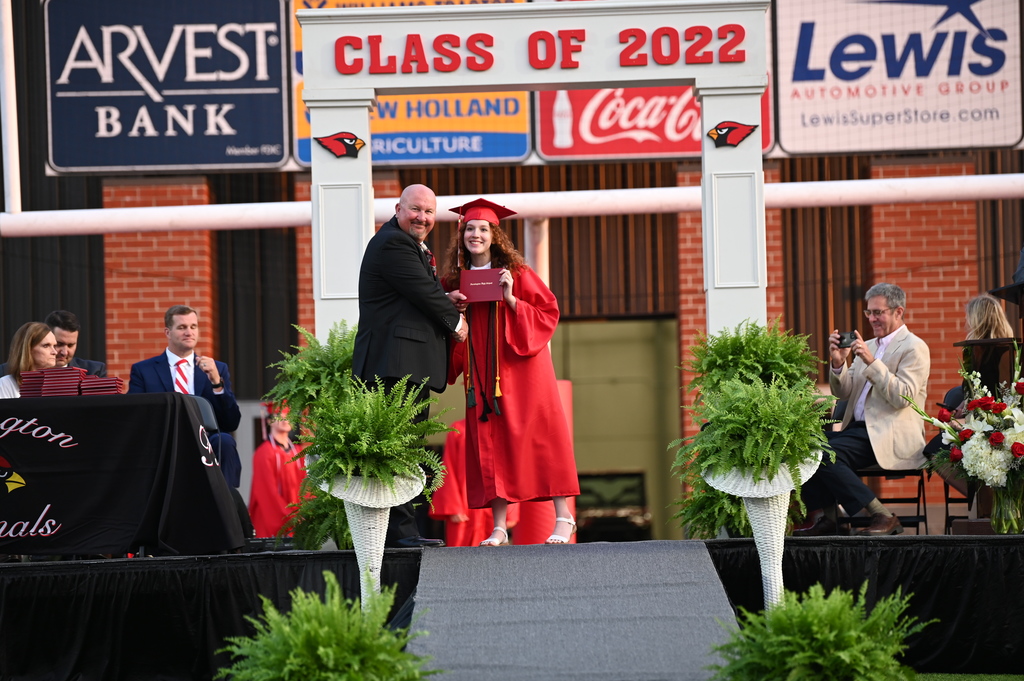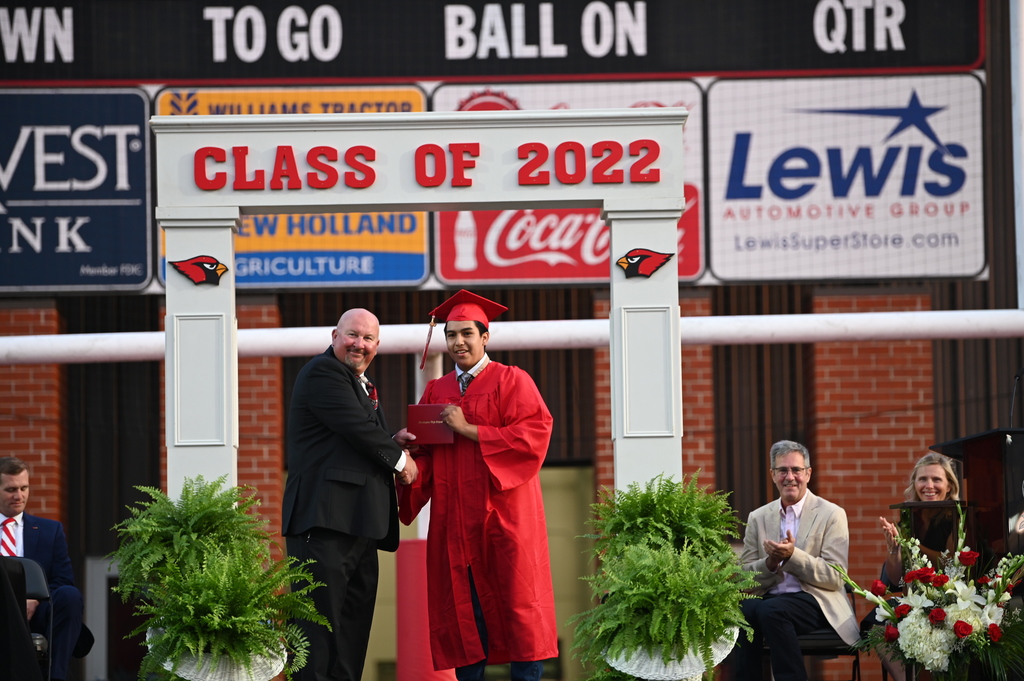 You are cordially invited to the Class of 2022 Graduation Ceremony on Tuesday, May 17th at 7:00PM at Cardinal Stadium. There is no limit on the number of attendees, so we hope you will be able to come & celebrate the achievements of our Seniors. For more information, please visit bit.ly/FHS22grad #ESED #cardstudentsareworthit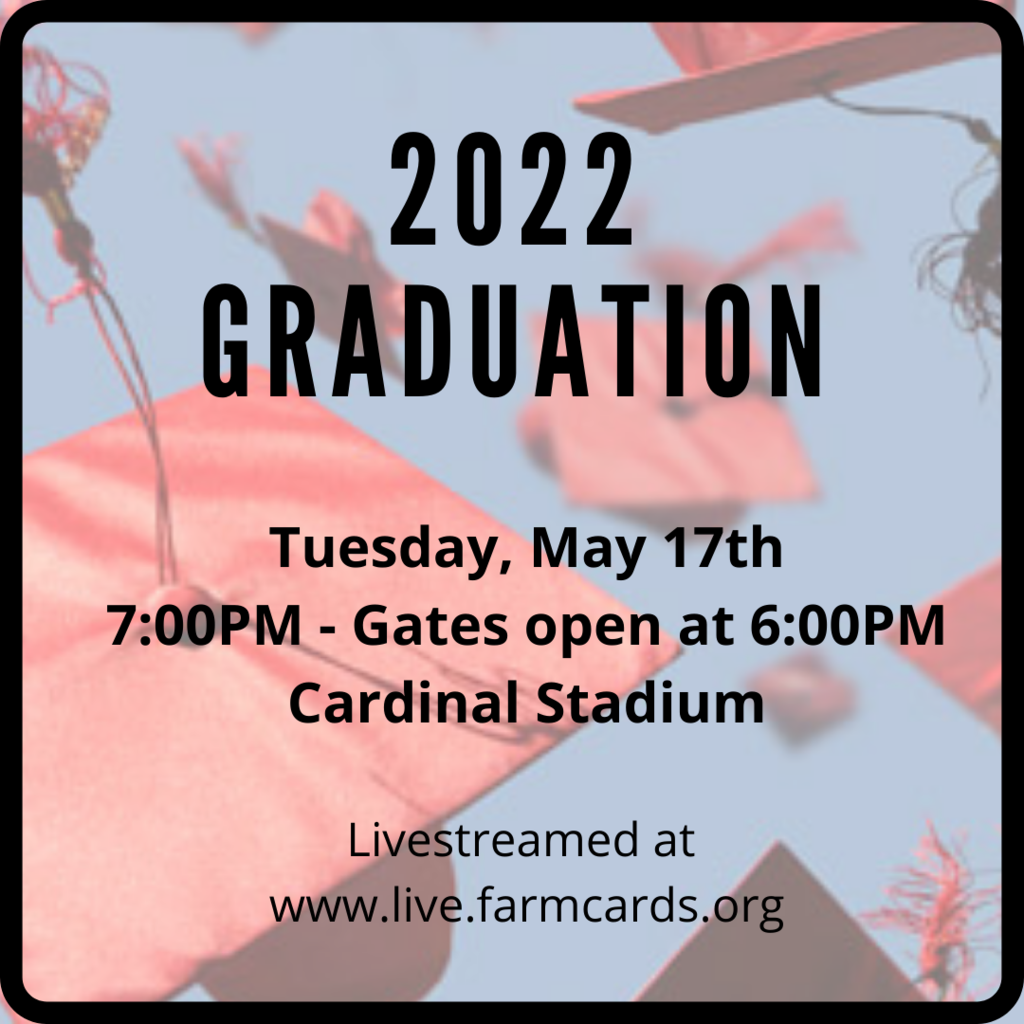 Graduation Update- It looks like the skies are supposed to be clear tonight! We are planning on hosting the ceremony outside at Cardinal Stadium at 7:00PM! Gates open at 6:00PM. In the event that inclement weather settles in, a decision will be made at 5:00PM whether or not to move the event inside to Cardinal Arena starting at the same time. Please see the attached map for parking diagram. #ESED